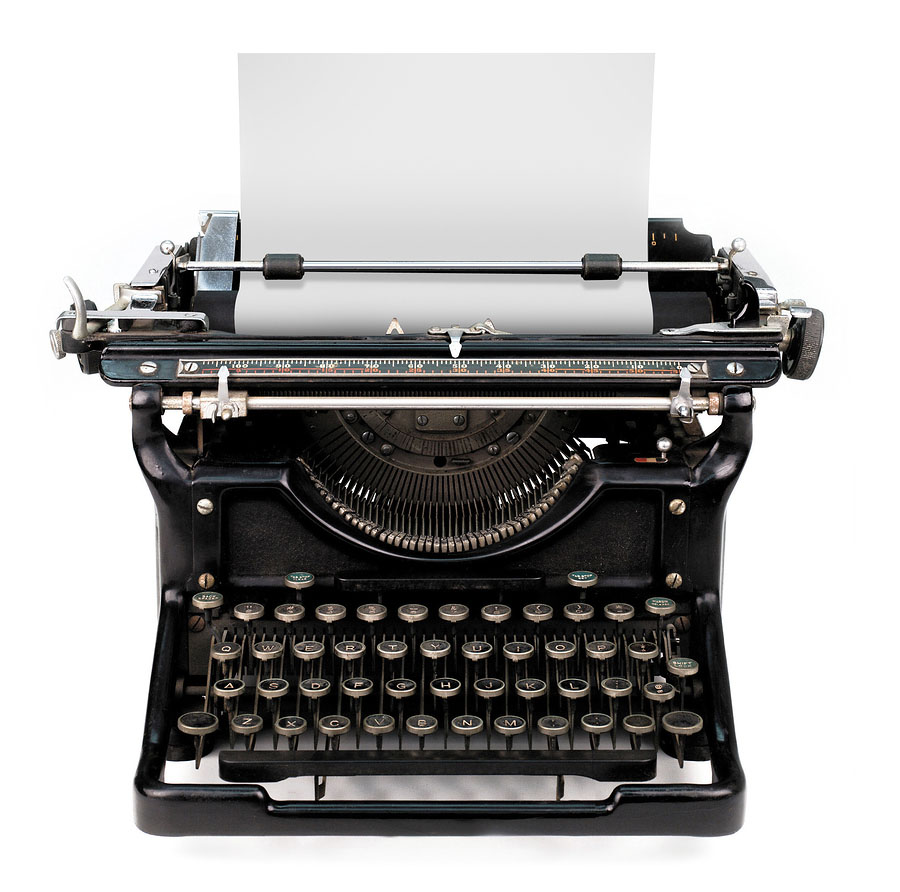 We will bring you relevant news about the Coronavirus situation in the Netherlands, The Hague area in particular, gleaned from various Dutch sources thanks to Omroep West and DutchBuzz.
Friday, 29th May: REGIONAL NEWS UPDATES relating to the coronavirus in The Hague and surroundings (source: regional broadcaster Omroep West)
NEW MAYOR FOR THE HAGUE: JAN VAN ZANEN
The Hague municipal council has announced the selection of Jan van Zanen, currently mayor of Utrecht, to be the next mayor of The Hague. Mr van Zanen is a member of the centre-right VVD party and an experienced politician. He has been mayor of Utrecht since 2014 and before that was mayor of Amstelveen. His nomination has been very well received by representatives of the different political parties in The Hague. He has been called a people person with the right balance of amiability and firmness, who has proven that he can deal efficiently with tough situations. It is hoped he will be able to bring some resolution to the political unrest in the city.
Following the official appointment by the King, Mr. Van Zanen will be sworn in on 1 July. The city has had an interim mayor, Johan Remkes, since the previous mayor, Pauline Krikke, resigned in October 2019.
SPORTS CLUBS AND CASINOS MAY REOPEN SOONER
Gyms, saunas and casinos may be allowed to open their doors on 1 July, but only if this is deemed reasonable nearer the time, according to PM Mark Rutte. The reopening, which includes sports clubs catering facilities, will depend on a green light from the Outbreak Management Team and will be subject to strict social distancing measures. Nonetheless, the news has been enthusiastically received by owners of these facilities.
FEWER DEATHS THIS WEEK RELATIVE TO PREVIOUS YEARS
The number of deaths in The Netherlands has been lower for the past two weeks, in comparison with the same period in previous years. This year there have been about 50 deaths per week fewer than average. It is not unusual for there to be a dip after there has been a peak in deaths, as was the case at the height of the corona crisis, according to the Statistics Bureau, CBS and the RIVM. The researchers stress that people are still dying from Covid-19. Official statistics say that there were 104 corona-deaths last week, but the real number is probably higher, as not all people who died were tested for the virus.
MUNICIPAL ARCHIVES CALLING FOR CORONA IMAGES
The mayors of Wassenaar and Voorschoten are asking people to send photos to illustrate the extraordinary time we are going through, for the municipal archives. According to Wassenaar mayor, Leendert de Lange, these images will show future generations how we are dealing with this novel situation that affects us all. The pictures bear witness to pain and grief as well as to creativity, solidarity and resilience. The organisers are looking for photos that show the influence of the coronavirus on daily life, both indoors and outdoors, including signs and information boards depicting acts of solidarity. Photos can be e-mailed to CoronaInbeeld@Wassenaar.nl
---
Monday 20th May:
Read about new policies on visiting nursing homes and campsites, the Deputy Mayor's comments on supporting the unemployed in The Hague and what's going to happen to the new herring this year.
NURSING HOMES OPEN TO VISITORS
Starting today, nursing homes will allow limited visiting. In units of the home where there is no Covid-19 infection, each resident may receive one regular visitor. This new policy is in place for nursing homes that fulfil certain conditions of hygiene, protective gear, and staff presence. Other nursing homes have until 15 June to conform to these criteria so that all homes can adopt the new visitor policy from that date. From 15 July, the visitor policy is expected to become less restrictive.
NO MORE REDUNDANCY FINES FOR COMPANIES
The cabinet has announced that companies receiving subsidies to pay their staff's salaries will not be fined for making employees redundant, from June onwards. The Hague's Alderman for Work and Social Affairs, Bert van Alphen (Green-Leftist party), is among a number of politicians criticising this move. He predicts that such a policy makes it easier for companies to fire their staff and therefore will lead to a doubling of the number of unemployed in The Hague.
10 000 FREELANCERS IN THE HAGUE RECEIVING INCOME SUPPORT
The corona crisis has led to many freelancers (ZZPers) applying for financial support from the municipality of The Hague. Due to a vastly reduced workload, many freelancers have found themselves in dire straits, according to Bert van Alphen. The municipality emphasised that this support was meant for people who have no other source of income. In contrast with other cities, The Hague has  implemented a checking system to ensure that the money only goes to those in dire need. Hence, of the almost 15 000 applications, around two thirds have been awarded. This has led to delays in payment.
CORONA-SAFE LABELS FOR CAMPSITES
The Travellers association, ANWB, has visited 1300 campsites to see which measures they have implemented to adhere to public health guidelines from the RIVM. Inspectors from the ANWB have undertaken checks on the campsites and awarded labels, according to the results. There are two types of labels:
"Special Corona Measures": these campsites conform to the safety guidelines of the RIVM and the regional regulations;
"Special Corona Conditions": these campsites allow campers to cancel or change their booking for free 7 days before their planned arrival.
NEW HERRING FOR HEALTHCARE WORKERS
The traditional charity auctioning of the first barrel of new herring cannot take place this year. Instead, the Dutch Fisheries Bureau has decided to present thousands of Hollandse Nieuwe (Dutch soused herring) to healthcare workers all over the country on 11 June, to thank them for their commitment during the current crisis. Some herring will also be sent to the University Hospital of Munster, in Germany, to thank them for taking in corona patients from the Netherlands.
---
Headlines for Friday, 22nd May
Corona shelter for the homeless opens without patients – Search for missing Delft surfer resumes off the sea in Scheveningen with sonar boats and paraflyers – The Hague's mayor asks residents to uphold the corona measures after a busy Ascension Day – A growing number of nursing home staff is tested positive – and, the first corona-proof festival will take place in The Hague on 1st June!
CORONA SHELTER OPENS WITHOUT PATIENTS
A special shelter for the homeless infected by the coronavirus was opened at the ADO football stadium in The Hague today. At this stage there are no patients. The venue is also open for infected homeless from Leiden, Gouda and Delft. The 'Corona Village' can accommodate up to 50 homeless people. There is a treatment centre and accommodation. The village is the initiative of ADO and the Donate a Village organization.
SEARCH FOR MISSING SURFER RESUMED
The search for 23-year-old Mathijs from Delft continued off the beach in Scheveningen today. Sonar boats and a diving team resumed their search in RIBs equipped with sonar. Paraflyers were also deployed to assist in the search. Mathijs is one of five surfers who drowned close to the harbour mouth last week Monday.
BEACHES BUSY ON ASCENSION DAY
It was a busy weekend for beaches in the Netherlands, but according to the chairman of the Scheveningen Beach Recreation association, André Trip "not too busy". The Dutch Security Council appealed to beach goers not to go to the same beach spots. Chairman of the council, Hubert Bruls warned that this behaviour would result in stricter measures. The Hague's mayor, Johan Remkes, also asked people to keep to the corona measures; 'let us not forget that the coronavirus is still present; help us to avoid traffic jams, busy spots and keep the 1.5 metre distance,' he added.
INCREASE IN THE NUMBER OF CARE STAFF ON SICK LEAVE
Now that care workers are being tested for the coronavirus, the figures for staff on sick leave has increased leading to a shortage at nursing homes, De Telegraaf newspaper reports. According to care association, ActiZ, the percentage has gone up from 6 to 15% in some homes since the coronavirus outbreak.
FIRST CORONA-PROOF POPFESTIVAL IN THE HAGUE
The relaxation of the corona measures for the food and beverage sector will be celebrated with the first corona-proof festival at the Zuider Park in The Hague. The Lucky Thirty Festival on 1 June will include performances by Sjaak Bral, Ed Struijlaart and Tim Akkerman. Only 30 tickets are available!
---
20th May 2020
With a few exceptions, a number of restrictions will be lifted on 1 June as planned.
Here is a definite list of changes happening in June:
Trains, buses, trams and metro will resume their usual schedule from 1 July, and will be reserved for essential travel. From 1 June, all passengers aged 13 years and older must wear a mask.
These will open as planned at midday on 1 June. A maximum of 30 patrons will be allowed indoors and there is no limit on outdoor dining, as long as everyone is seated at a table and stays 1.5 m apart. In the original plan, the 30 person limit included restaurant staff. The hospitality industry had hoped that they would be allowed to open for the whole of the Pentecost weekend (starting 30 May), but this request was rejected after consultation with mayors.
Primary schools and after-school care centres will be fully reopened without restrictions for children, starting on 8 June. This is subject to change depending on the infection rate in the coming weeks.
Secondary schools can reopen on 2 June, with pupils attending half of the usual time in order to ensure that they can stay 1.5 m from each other.
Universities and other higher education institutions can hold exams and practical classes on location from 15 June onwards.
Cultural institutions will open as planned, with a maximum of 30 visitors. People will be screened for coronavirus symptoms at the door.
Originally set for a 1 September reopening, the Outbreak Management Team is considering an earlier date for gyms and sports clubs to welcome users again. Their decision will be announced in due course.
---
DRIVING TESTS HELD AGAIN UNDER STRICT CONDITIONS
The first driving tests are being held again since the lockdown began. There are new rules: candidates must not be more than 15 minutes early, they are asked about their health beforehand, face masks are worn by candidate and examiner, the car is disinfected and the driving instructor is not present, either during the test or the ensuing discussion.
CORONA TESTS AVAILABLE FOR CARERS
From today, testing will be made available to those who care for a sick family member and who are showing coronavirus symptoms. The symptoms associated with Covid-19 are fever, breathing difficulty, coughing, cold symptoms, sneezing and shortness of breath. It only makes sense to be tested if it is impossible to maintain the 1.5 m safety distance between carer and patient, according to the national support organisation for carers, MantelzorgNL. This could include carers helping with applying eye drops or helping a patient to get dressed.
MAYORS TO DISCUSS CORONA LOCKDOWN MEASURES WITH MINISTER
The mayors of the 25 regions are due to discuss the status of lockdown measures with Ferd Grapperhaus, Minister of Justice and Security on Monday. Safety measures have been respected by the population in recent weeks and municipalities have been efficient in dispersing crowds. On Tuesday, the Cabinet will make a final decision about relaxing more measures from 1 June.
---
Here is a summary of the lockdown revision over the next few weeks

'CONDITIONAL' FIVE-STAGE PLAN TO LIFTING THE LOCKDOWN
The government has announced a tentative plan to ease the coronavirus lockdown between now and 1st September. The plan might change, depending on the infection and hospitalisation rate in the coming months.
STAGE 1

MONDAY 11 MAY

Primary schools reopen part-time and child day care facilities full-time

Contact professions such as hairdressers, driving schools, opticians and physiotherapists open by appointment only, keeping the 1.5m as much as possible, and only if customers have no symptoms.

Libraries will reopen with safety distance restrictions.

Non-contact outdoor sports are allowed. Keep 1.5 m distance. No competitions are allowed and players must shower at home.

STAGE 2

MONDAY 1 JUNE

Secondary schools reopen

Terraces open. Everyone must sit at a table and keep a safe distance.

Restaurants, cinemas and cultural institutions can allow a maximum of 30 people indoors, including staff. Museums and national monuments can open if tickets are sold in advance.

Masks become compulsory on public transport!

STAGE 3

MONDAY 15 JUNE

Secondary level vocational schools may hold exams and practical training.

STAGE 4

WEDNESDAY 1 JULY

All remaining closed campsites and holiday parks can reopen and communal showers and toilets may be used.

Restaurants, cinemas and cultural institutions can allow maximum 100 people indoors,  including staff.

Churches, conference centres and crematoriums may allow up to 100 people.

STAGE 5

TUESDAY 1 SEPTEMBER

Sports facilities and wellness centres may reopen, as can canteens, coffee shops and casinos.

Sex workers may resume their work.

Contact sports and indoor sports are permitted.

Sporting competitions, including professional football, can resume but without supporters.

For events that attract large audiences, such as festivals and concerts, a decision will be made before 1 September.
---
Published in cooperation with the regional broadcaster Omroep West and www.Dutchbuzz.nl providing a daily summary of the day's most important news by 13.00 each day.