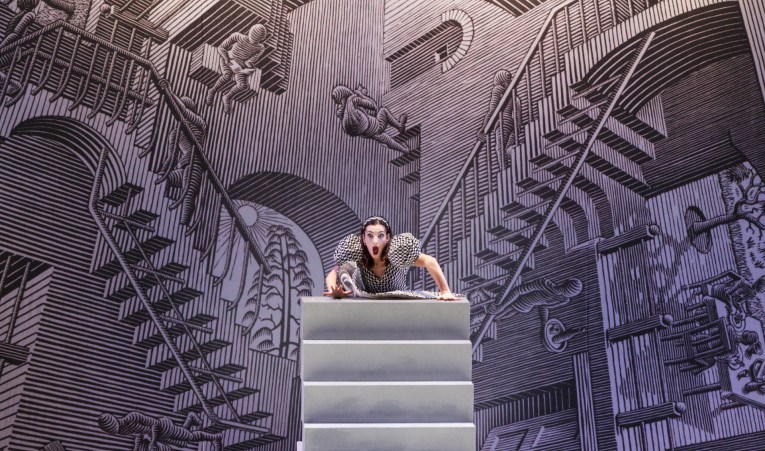 25th – 28th December.
After the sparkling success in 2016, De Dutch Don't Dance Division and the Residentie Orkest will work together again on this bizarre fairytale; the famous story from Lewis Caroll on the music of Tchaikovsky. Thom Stuart (artistic leader De Dutch Don't Dance Division) translates this mysterious and unreal story with genius and fairytale-like choreographies and mesmerizing decors, which are inspired by the wondrous world of graphic artist M.C. Escher.
The Residentie Orkest interprets P.J. Tchaikovsky's music in a sublime way. This fourth ballet from the famous composer is inventively combined and edited by Carl Davis.
"Alice in Winter Wonderland is a nice feel-good performance that responds to an old-fashioned Christmas feeling. Including a beautiful snow storm." (NRC, 27 December 2016, 4 stars)
Choreography: R. Sprong & T. Stuart
Music: P.I. Tchaikovsky by Residentie Orkest