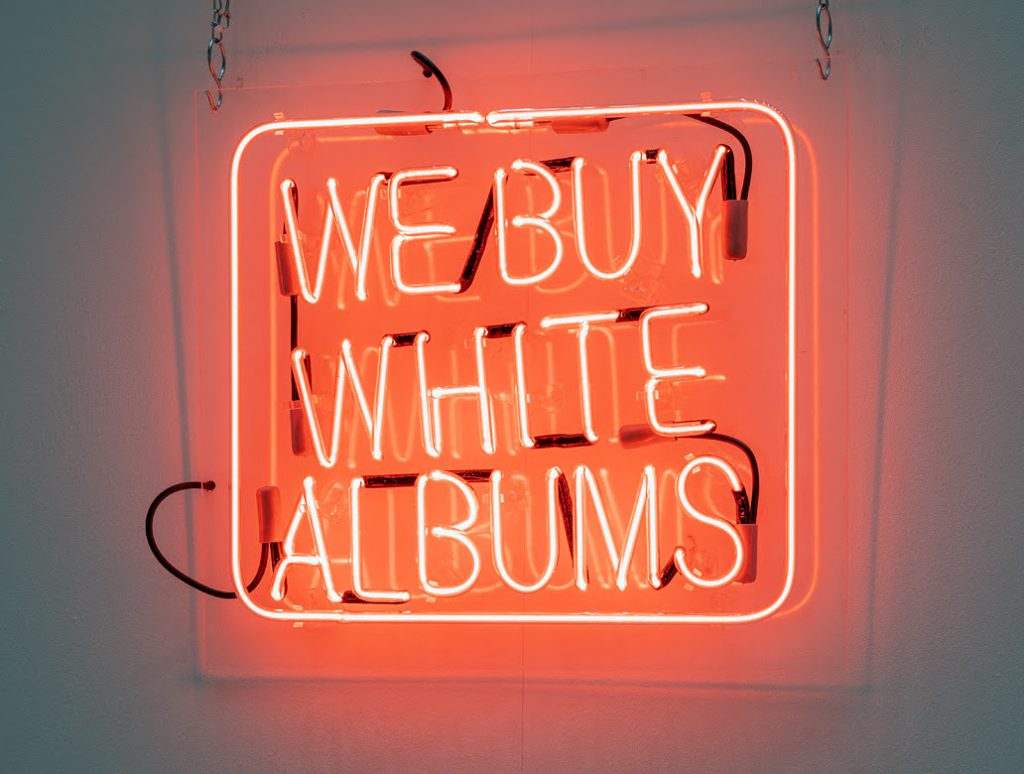 20th June – 10th January 2021.
Music predominates in the exhibition Black Album / White Cube. Nearly two hundred contemporary works of art, including installations, sculptures, videos and paintings, show what happens when the worlds of fine art and pop music intersect.
Thirty-five internationally renowned artists and musicians come together in Kunsthal Rotterdam. Contemporary classics – including the paintings that formed the basis for Kraftwerk's album cover Autobahn (1974) – can be seen alongside photography by Wolfgang Tillmans and Anton Corbijn, paintings by Kim Gordon and Albert Oehlen. Black Album / White Cube is a surprising journey through art, inspired by pop music.
The guest curator is journalist Max Dax, former editor-in-chief of the renowned German rock and pop culture magazine Spex and Electronic Beats Magazine.