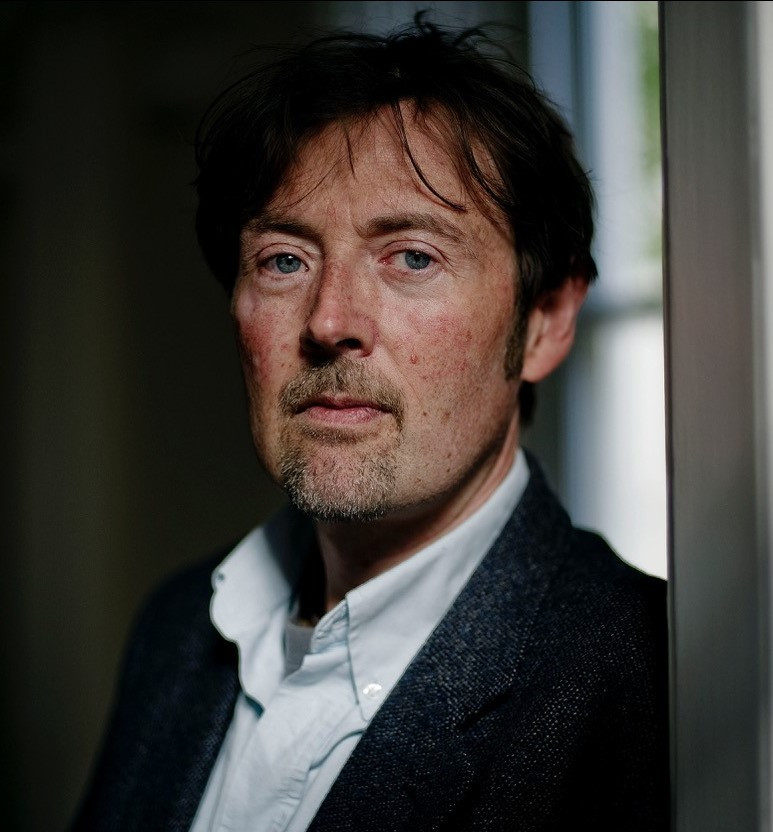 3rd February.
DBC Pierre is an Australian-born writer currently residing in Ireland. Born Peter Warren Finlay, the "DBC" stands for "Dirty But Clean". "Pierre" was a nickname bestowed on him by childhood friends after a cartoon character of that name.
Pierre was awarded the Booker Prize for fiction in 2003 for his novel Vernon God Little. He is the third Australian to be so honoured, although he has told the British press that he prefers to consider himself a Mexican.
Pierre also wrote Ludmila's Broken English, Lights Out in Wonderland and Breakfast with the Borgias. His new novel Dopamine City is due to be released in January 2021. During the BorderKitchen interview, the author will be interviewed about this new novel, as well as his previous work. 
He will be interviewed by Sander Pleij.
About Meanwhile in Dopamine City:
It's a big bad world out there, in Dopamine City. All Lonnie Cush wants is to keep his kids safe. But Shelby-Ann – his little girl, the maddening apple of his eye – has other ideas: Shelby-Ann wants her first smartphone. So new realities are rocketing their way to 37 Palisade Row, where everything will change, every day, and at mortal speed. Until Lonnie finds himself in a stitch: he'll have to join this new world, or wither in it. Or can he mastermind a vanishing act? The story of a hapless father's love and loss, and a speedball, starburst satire, Meanwhile in Dopamine City is a passionate, freewheeling work from the winner of the Booker Prize: a riotous cry for the soul and the flesh and the heart in the cooling bathwater of our automatic times.
When: Wednesday 3rd February at 20.00
Where: Zoom and on our YouTube channel
Language: English
Cost: FREE
To join us, please register via this link:
https://us02web.zoom.us/webinar/register/WN_NxFEg4AnQ3mNxax5AKoexg
Or watch us Live on YouTube