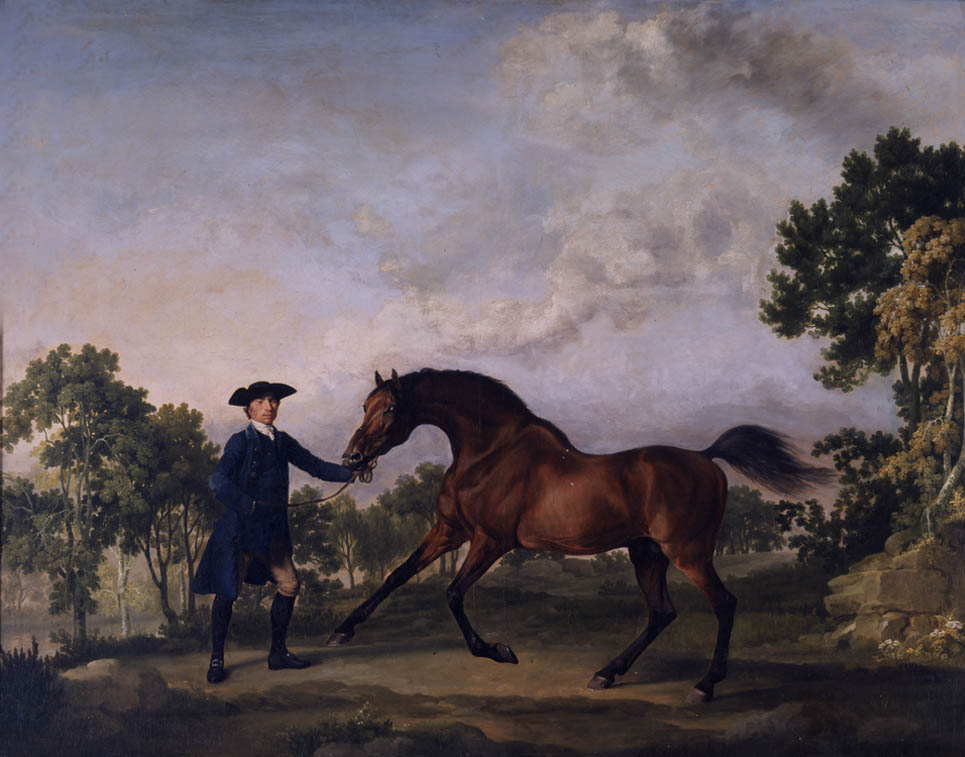 20th February – 31st May.
This spring, we present an exhibition at the Mauritshuis about England's most celebrated horse painter George Stubbs. Extraordinary highlight of the exhibition is the enormous portrait of the racehorse Whistlejacket. This is the first time that this masterpiece from The National Gallery in London has travelled to mainland Europe. The exhibition also shows the skeleton of Eclipse, the most famous racehorse of all time, and the portrait of Eclipse painted by Stubbs.
While George Stubbs is virtually unknown here, in England he belongs, without any doubt, in the panthenon of eminent eighteenth-century British artists like Joshua Reynolds, Thomas Gainsborough and J.M.W. Turner.
In our exhibition we're focussing on a significant period in Stubbs' career: the 1750s and 1760s. His acquaintance with the portrait painter Joshua Reynolds had put him in touch with eminent patrons. During this period, Stubbs quickly developed to become the leading horse painter in his country. The horse was a status symbol and wealthy owners wanted portraits of their swiftest and finest animals on their walls.
Although Stubbs also painted people and numerous other animal species, it was with his portraits of horses that he established his distinctive position as an artist. What made Stubbs's portraits of horses unique was his ability to express the character of the animal as well as portray its physical presence. The portrait of the thoroughbred Blank is an exceptionally lively example.