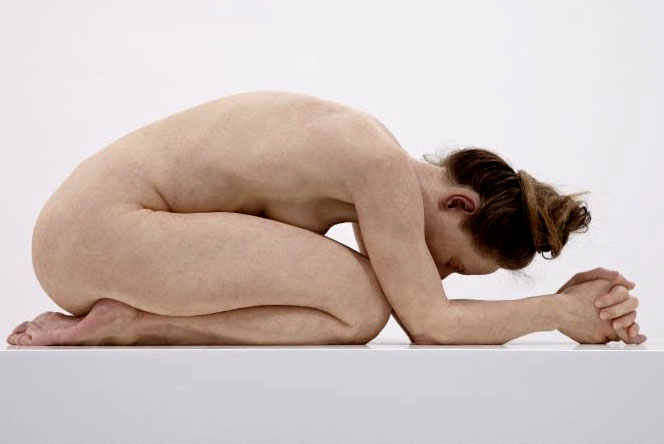 10th March – 1st July.
Following the success of the 2017 exhibition 'Hyperrealism. 50 years of painting', the Kunsthal Rotterdam crosses over to the third dimension with the exhibition 'Hyperrealism: Sculpture'. This exhibition will show a unique selection of three-dimensional works by all important hyperrealist sculptors of the past 50 years. From the early American pioneers, including George Segal, Duane Hanson and John DeAndrea, to the rise of the international movement, represented by Juan Muñoz (Spain), Maurizio Cattelan (Italy), Berlinde de Bruyckere (Belgium) and Ron Mueck, Sam Jinks and Patricia Piccinini (Australia).
In 32 artworks – from collections all over the world – by 26 international artists, the exhibition will present a comprehensive overview of the developments in hyperrealist sculpture. Aided by traditional techniques such as modelling, casting and painting, artists have been developing different approaches to a contemporary form of figurative realism, focusing on a lively and lifelike representation of the human figure, since the sixties and seventies. On the basis of a variety of different themes, such as 'human replicas' and 'distorted reality', the exhibition will show how our perspective on the human body is subject to constant change. The exhibition also highlights the relationship between hyperrealist sculpture and a variety of trends in art history as well as the technical development from the early days to the current digital age. Both young and old will undoubtedly be astounded by the convincing reality of some of the artworks.