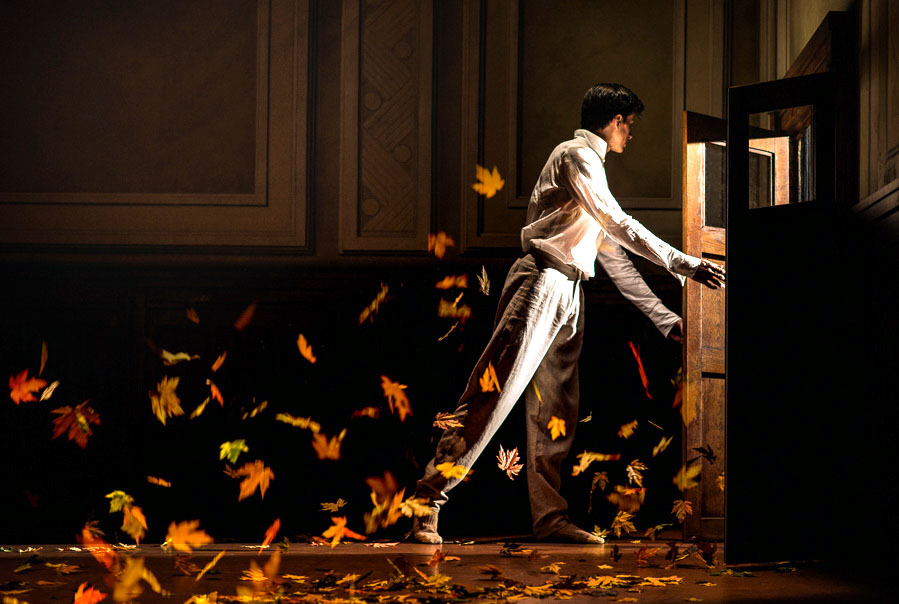 27th September – 21st December.
NDT 1 opens its new season with the triple bill Saisonnier, consisting of world premieres by Marco Goecke and Hofesh Shechter and Singulière Odyssée (2017) by Sol León & Paul Lightfoot.
Saisonnier is a triple bill of four choreographers to whom their choice of music is as important as the stories they tell through their respective dance vocabularies. The programme therefore, merges movement and sound in unexpected ways.
NDT's associate choreographer Marco Goecke is known for his eclectic choices that provide a surprising synergy of sounds and dance. For Saisonnier, he will create a new work. Hofesh Shechter makes powerful pieces that never seize to leave a lasting impression. For his new creation the Israeli choreographer will compose the score himself. The evening will be completed with Singulière Odyssée by house choreographers Sol León and Paul Lightfoot, for which the world-famous Max Richter has especially composed the piece Exiles.
De Volkskrant **** about Singulière Odyssée: "Wonderful how a series of upright piano arrangements, subtle and controlled, with stately precision grows into a ceremonial train journey through an imaginary landscape"
Leidsch Dagblad: "A breathtaking work that lasts on the retina, long after the lights have extinguished"/
Trouw ****  " This is dance that speaks".
Saisonnier will be performed in The Hague, Amsterdam, Leeuwarden, Maastricht, Nijmegen, Rotterdam and Utrecht.