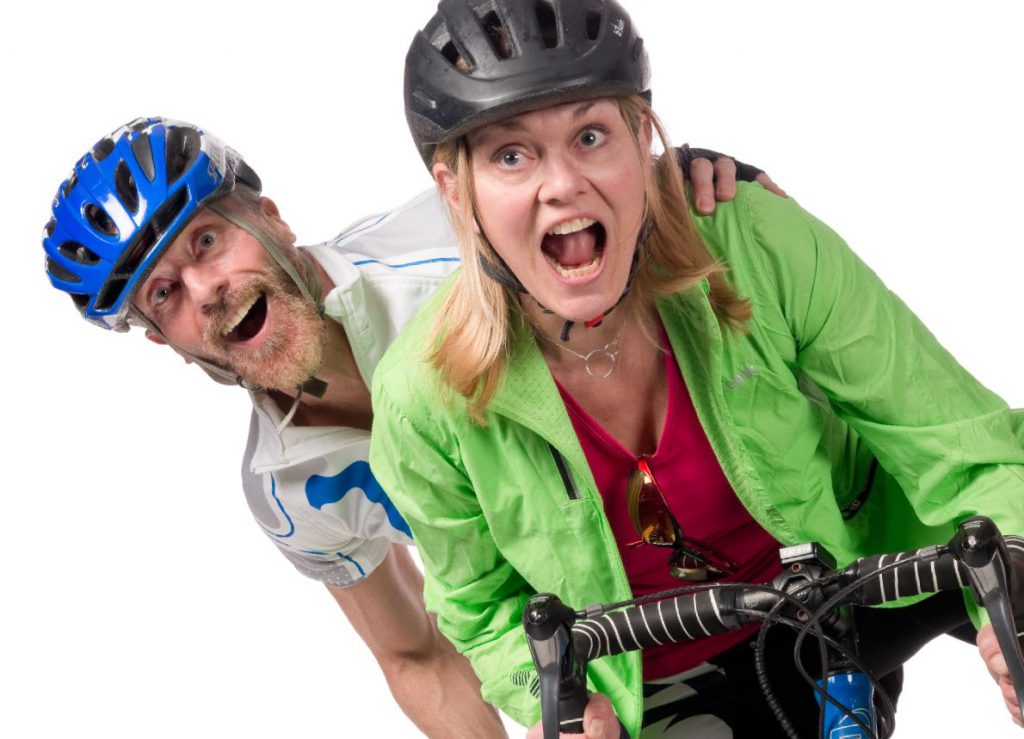 29th March – 13th April.
A comedy by top UK writer John Godber starring Loveday Smith and Mark Winstanley.
Empty-nesters Don and Carol embark on a hilarious cycling holiday through the continent in a play dealing with biking, bereavement and Brexit. John Godber is in the top 5 of most performed UK playwrights. Other hits include Up'n'Under, On the Piste and Teechers.
QE2 presents this Netherlands premiere, simultaneously with its 2019 transfer to the London West End following its 5 star reviewed tour of the UK in 2018.
Friday, 29 March 2019, 20:00 – Haarlem
Friday, 5 April 2019, 20:00 – Den Haag
Saturday, 6 April 2019, 20:00 – Den Haag
Sunday, 7 April 2019, 15:00 – Den Haag
Wednesday, 10 April 2019, 20:00 – Leiden
Thursday, 11 April 2019, 20:00 – Amsterdam
Friday, 12 April 2019, 20:00 – Amsterdam
Saturday, 13 April 2019, 20:00 – Amsterdam