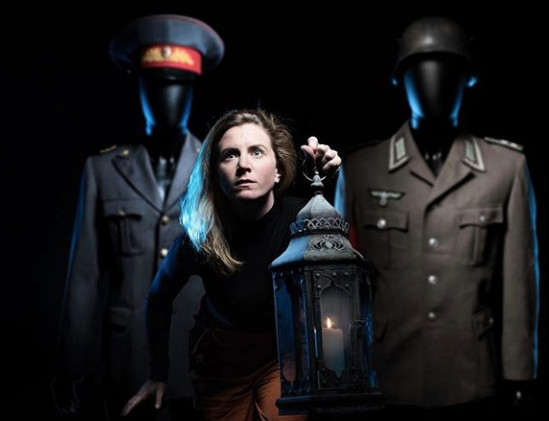 Lots of good and important things happening across the arts spectrum this month. For those of us who enjoy English language theatre October will be a very satisfying month. STET, the English Theatre in The Hague presents NIGHTS at the National Theatre's Zaal 3 and the Queen's English Theatre Company in Amsterdam present their gay version of THE IMPORTANCE OF BEING ERNEST at the beginning of November.
Opera lovers are well catered for too with a semi-staged presentation of DON GIOVANNI by Orkest van de Achttiende Eeuw (Orchestra of the Eighteenth Century) and soloists from Amsterdam Cappella, under the baton of Kenneth Montgomery at De Doelen in Rotterdam on 7th and at other venues throughout the month. Nederlandse Reisopera's latest offering, THE BARBER OF SEVILLE, is also on tour in our area.
The Dutch Golden Age celebrations continue with a couple of major exhibitions. An important PIETER DE HOOGH show opens at the Prinsenhof in Delft and the contrast and compare REMBRANDT-VALAZQUEZ exhibition opens on the same day at the Rijksmuseum. ART THE HAGUE art fair is on during the first week of the month with many leading galleries taking part. Their seems to be a penchant for big fashion exhibitions in museums and the latest one, of French couturier THIERRY MUGLER, opens at the Kunsthal in Rotterdam and runs for the rest of the year. Also at the Kunsthal the JOOST SWARTE show continues until the New Year.
This year the NEDERLANDS DANS THEATER is celebrating its 60th anniversary and to mark the event their new work, created by all the company's dancer and choreographers, KUNSTKAMER will play The Hague and Amsterdam before touring throughout Europe next summer. A couple of smaller dance events with MOULTON GOLD at the De Sigarenfabriek in Delft and SHOT which is playing at various venues.
Details of these and other events can be found elsewhere in ArtsTalk Magazine.