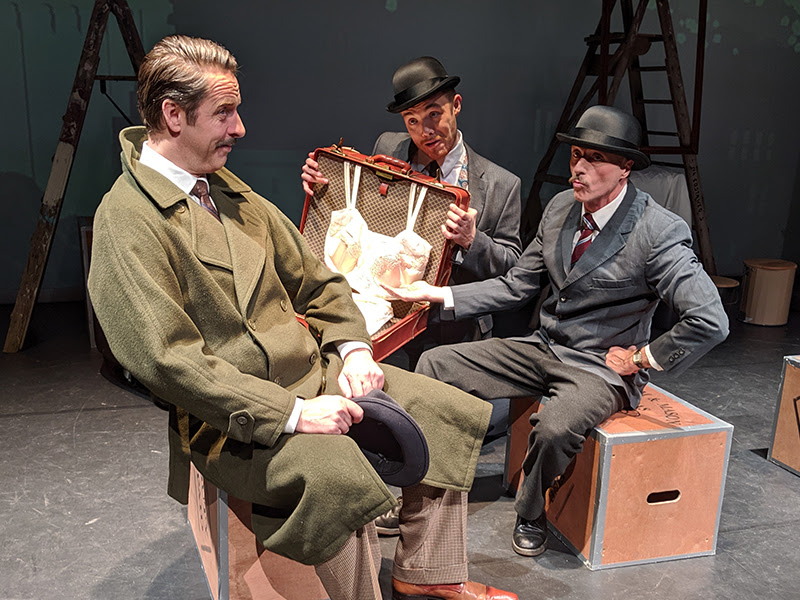 The month is still dominated by major exhibitions – both ancient and modern. The Golden Age is still dominating everything. The excellent PIETER DE HOOCH show continues at the Prinsenhof Museum in Delft while in Amsterdam REMBRANDT-VELÁZQUEZ: DUTCH & SPANISH MASTERS continues at the Rijksmuseum as does NICOLAES MAES, REMBRANDT'S VERSATILE PUPIL at Mauritshuis in The Hague.
On a more modern theme there are a couple of important 19th century French painting exhibitions. Still in Amsterdam, at the Van Gogh Museum continuing their contrast and compare shows, you can see VAN GOGH:MILLET side by side. In The Hague, at the Kunstmuseum (formerly the Gemeentemuseum), there is a major exhibition of MONET'S GARDEN PAINTINGS. Also worth seeing in the same building is TYPOTHEQUE and BARBARA NANNING.
In Rotterdam, at the Kunsthal, there is a major exhibition of French fashion icon THIERRY MUGLER. Also running are JOOST SWARTE and JOANA VASCONCELOS and DRAWN: ROTTERDAM which is continuing.
A busy month too for our English language theatre companies. STET's annual festive offering A CHRISTMAS CAROL opens on 22nd at Theater aan het Spui in The Hague while hot on the heals of THE IMPORTANCE OF BEING ERNEST the QE2 company opens on 6th at the CC Amstel Theatre in Amsterdam with THE 39 STEPS.
Nederlands Dans Theater 1 is on tour with their SOIR HISTORIQUE. Other dance events include Samir Calixto's SUMMO which is on tour following its date at the Korzo in The Hague which has always a very full programme of different contemporary dance events. The Scapino Company is playing several dates at the Theater Rotterdam and, of course. the NICOLE BEUTLER company is on tour throughout the month with their THE EXACT POSITION OF THINGS.
Folk rock RONLEY TEPER AND THE LIPLINERS at Stamboom in The Hague on 5th December
Lots more besides, much of which will be previewed and reviewed in ArtsTalk Magazine