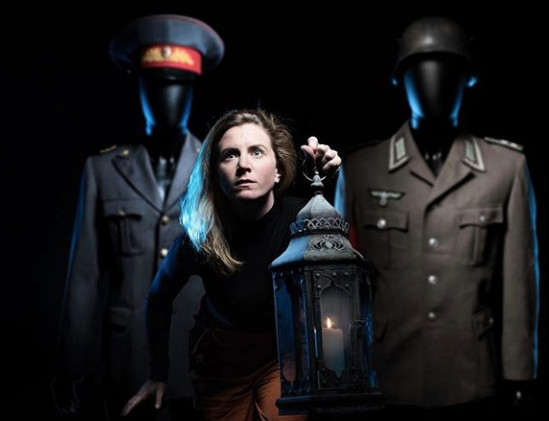 4th – 6th October.
Produced by Gilded Balloon Productions and Redbeard Theatre. Directed by Louise Skaaning with Henry Naylor as Kane and Caitlin Thorburn as Carter.
Five years after her colleague was beheaded by ISIS fighters, Carter, an Islamophobic journalist still burns for revenge against the extremists. So when she hears that a Jihadi bride wants to return from Syria–she insists the girl be given the harshest treatment. But then Carter encounters Kane – an antique dealer with a violent past – and she is forced to question her choices…
The Nights is a timely play which questions the West's response to the Middle East crisis. Using Naylor's characteristically minimalist style, The Nights employs magic realism to deliver an important message.
The show stars Caitlin Thorburn, who also won the Best of Edinburgh for her performance in Life According to Saki.
'One of the most thought-provoking playwrights of our times,' Ayesha Hazarika, The Spectator