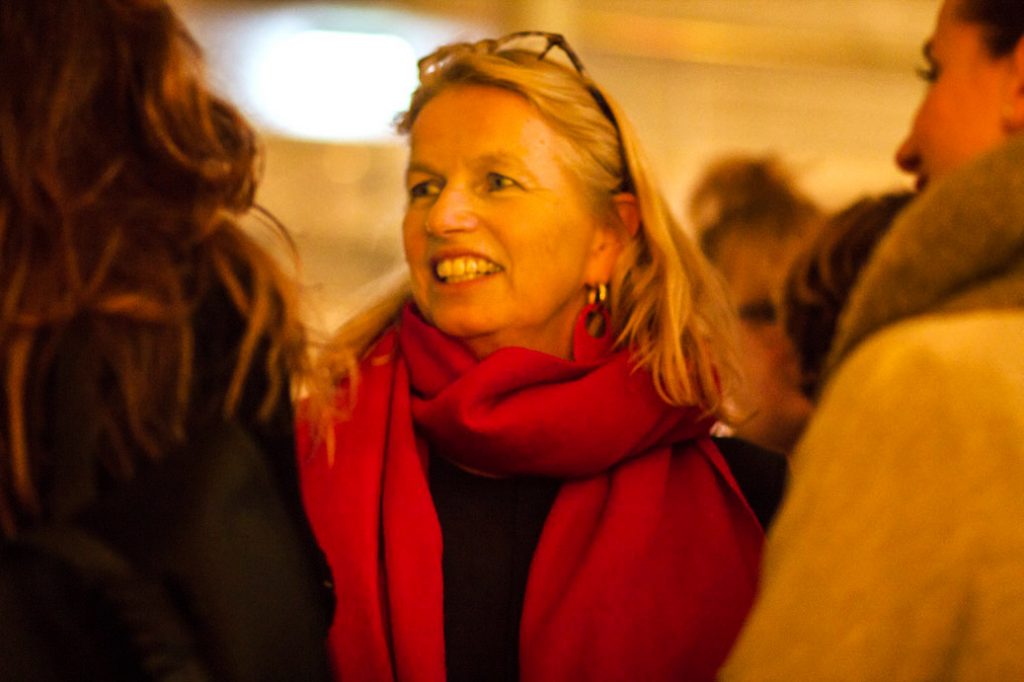 Each week ArtsTalk Magazine editor Michael Hasted presents a podcast focusing on cultural events around The Hague, Amsterdam and Rotterdam.
This week in an extended interview, he talks at length to Elske Van Holk of STET The English Theatre about her upcoming productions and much more besides.
Previously on the ArtsTalk Magazine podcast
English composer/bass player GAVIN BRYARS who appeared at the Crossing Border Festival in The Hague on 4th November 2018

18th October – Lucy Hopkins whose one-woman show, Le Foulard, was presented by STET, The English Theatre, at the Koninklijke Schouwburg Paradijs in The Hague
11th October – Portuguese fado singer/songwriter Magda Mendes
2nd October – Drummer Rob Kramer about his music school in Delft
25th September – Chuck Jones, a dancer with Nederlands Dans Theatre, whose new season opened this week with SAISONNIER
19th September – two of the people who are campaigning to save Delft's beautiful St Agathaplein and historic Prinsenhof Museum from major development and change
12th September 2018 – FRISO LAMMERTSE co-curator of the PURE RUBENS exhibition at the Boijmans Van Beuningen Museum in Rotterdam
12th August 2018 – Interview with Bram Stoeken organiser of the Delft Jazz Festival
July 2018 – Interview with René Jacobs of Galerie Kunstkop in Delft
17th – 24th June 2018. Interview with Loveday Smith and Mark Winstanley who appear in the QE2 Theatre Company's tour of Alan Bennett's Talking Heads
3rd – 10th June 2018 – Interview with Dr Ramon Dykgraaf one of the organisers of the twice yearly KunstKamer in his 500 year-old house on the Oude Delft canal in Delft
27th May – 3rd June 2018. Interview with Carlijn van Ramshorst about her one-woman show MRS PICASSO and Elske van Holk of STET English Theatre.
20th – 27th May 2018. Interview with Guy Coolen, Artistic Director of OPERADAGEN
22nd – 29th April 2018 – An interview with STEPHAN WOLFERT about his play CRY HAVOC! at the Shakespeare Festival in The Hague
15th – 22nd April 2018 – An interview with Ingrid Rollema whose installation was part of STET's Shakespeare Festival in The Hague in April 2018

Click here for older ArtsTalk Radio podcasts